Friday Feed . . . Doing things and stuff.
Call me Karen. (writing words)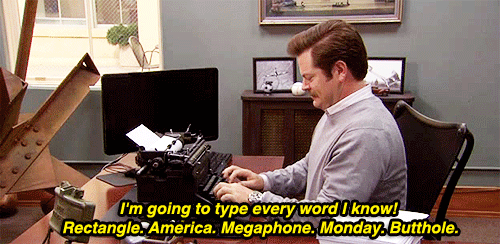 It's a new year and a new motivation for me. I was able to start and finish writing a novel last year, but it was hard. Really hard. I started several stories before I found the one that clicked. I also rewrote the ending (last 60 pages) of my dragon novel (Becoming). But still, last year was slow going in the motivation department. This year I'm writing my magnum opus! The one I've carried with me for a really loooong time. And it's a middle grade novel, which is kinda challenging since I've been writing New Adult and Young Adult for so long. It's a challenge that I gladly accept though.
My writing goals for 2016 are:
1) find the perfect home for my dragon novel (it's currently with FIVE fantastic publishing houses that I would give my first born to be a part of--okay, maybe my seventh born)
2) finish editing my tooth fairy novel
3) write The End on my middle grade
Phew. *chants mantra* I am plucky. I am plucky.
For those that read Witch Way to Turn (thank you, btw) and are curious as to WHAT THE HECK IS GOING ON WITH IT, I got the rights returned to me last year, but for now, the series is on hold. I want desperately to get Breena, Jenny, Miles, and Orin back into the world, but the timing just isn't right. Soooo, one day. I truly feel like it'll be easier to reintroduce them to the world once I have something different published. Just so you know, I still love them and haven't given up on them.
Okay, so, back to this year's goals. I'm writing at least 250-500 words a day. I'm not prolific by any stretch of the imagination, but that's the perfect daily word count to motivate me. Right now I'm pushing the 8k mark on my middle grade WIP. Holla.
Luke, I am your mother. (kiddo corner)
This week Lukey had his 15 month well-check appointment and is doing great. He also went to the daycare at my gym. I was kind of worried he'd cry until I came back--because he's in the stranger-danger phase right now--but he did great and had fun. Hooray.
Here's a few random pix from this week. Also, I had some random vids posted, but Google wouldn't play them. Grr! Maybe next Friday? *crosses fingers*
Lukey's struggle this week, from vaccinations to some crazy diaper rash, has been real. Poor fella. After an oatmeal bath--wherein I felt strangely like the witch from Hansel and Gretel--his bum started looking a ton better.
Just keep swimming. (all the randomness)
OhMyGawd. Did y'all know this existed??? Dress (day job appropriate) yoga pants. AHHH. So. Freaking. Cool.
More about their awesomeness
here
.
Sooo, erm, I had FOUR--yup, you read that correctly--FOUR cavities filled on Thursday. Holy. Moly. All the numbness. It wasn't too bad with the nitrous oxide (laughing gas), but there were a few moments where I was 100% sure I'd swallowed my tongue.
BIG news about mine and Hubs' upcoming TEN YEAR ANNIVERSARY. We're going on a second honeymoon! More like a first honeymoon though, since we didn't really go on one after we got married. Totally stoked. We're putting on twelve layers of clothing and hitting the slopes...in Breckenridge, Colorado! Tentative date set for next January. Woooooot.
Since I've never been skiing, I'd love any helpful tips or suggestions you pros out there can share. Comment away!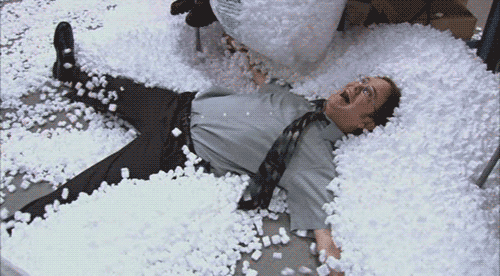 Posted while watching Clifford the Big Red Dog . . . karen