Working it out…
(Squee!! and Request) I'm thrilled that my dragons have won 2nd place in the San Francisco Area RWA Heart to Heart contest! A partial of Becoming was also requested!!
(Spooktacular giveaway winner is...) Carol Sue Anderson, I'll be emailing you shortly!!!
(Women's Show last Saturday) Sold some books!!!! Best book signing eva! Enjoyed the time with my local RWA girls!! :D
(E-publishing!) Next week mine and Danielle Fine's e-publishing house Definition House, begins our first Kickstarter campaign for our author Ryan Hill's zombie novel Dead New World. Can't wait for you to see the trailer and the rewards! We are so excited!!
(Novella written!!) Yup, that's right, friends! You'll be reading something else by moi soon! I've completed my djinn novella for the anthology and it's now with my editor! Stoked!! Erm, I still need a title tho :P
************
Write those words!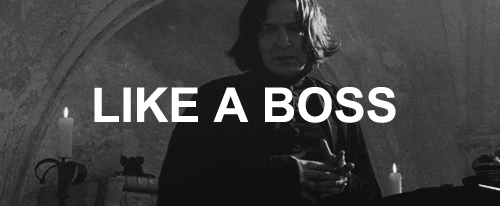 Hearing voices…
Check out my stunning cover inspiration for my dark and gritty new adult urban fantasy with cursed dragon shifters (right beside

this paragraph

) designed by

the

talented Danielle Fine!!!
Twitter pitch for Becoming: After a transplant gives Zoe a dragon shifter's heart, she learns that her online boyfriend is her donor and...a girl.
************
♥
Today I'm sharing snippet
#21 from the Becoming prequel titled Longing (unedited and in Taylor's POV)! Read snippets here: #1, #2, #3, #4, #5, #6, #7, #8, #9, #10, #11, #12, #13, #14, #15, #16, #17, #18, #19, #20.
Excited for y'all to get to know my dragons better :)
Longing - Chapter 1 (snippet #21)...
But it was two years ago when Zoe received her first news of being passed over for a new heart, that Taylor's fascination had been peaked. Zoe didn't cry or curse or scream like so many did. No, she had tugged on the cuffs of her sweatshirt until they completely covered her small hands and attempted to console her mother. "It'll happen for me," she'd said. "Don't worry, Mom. Let's be thankful we have today."

************
Waiting game...
On week #34 of waiting to hear back from a lovely agent who is reading Running From Shadows.

R

equests currently out for Becoming are 7 total! Squee!!!

*fingers and toes crossed*
(Am reading) Through the Zombie Glass by Gena Showalter! Book #2 in the White Rabbit Chronicles. Fantastic spin on zombies...they live and feed among us in the spiritual world... Creepy awesomeness!
Looking for book recommendations and reviews for your 2013 TBR List? Check out The Perks of Being a Book Nerd!
Bonus material...
*
Writers,

looking for a talented
editor?
I highly recommend
Danielle Fine
. She's edited four manuscripts

of mine

and has taught me so much! I'm a stronger writer because of her guidance.

Also, she

design

ed

my
beautiful
inspiration

c

over

a

rt for
Becoming
and
Running From Shadow

s
!

Annnnd she
creat

ed the book trailer for
Witch Way to Turn
!
*
F
or more information on

Dani's

editing services, cover design,

b
ook trailer creation and website design stop by her site!
************
Random Alert!

Alert. Alert. Alert...
Me at the women's show...sellin' some books!! And next to me is one of my biggest fans! She's on reading number THREE of Witch Way to Turn!!! I gotta get book #2 out there!! It's in the works!! Things are happening :D
This... Just because :P
In case you missed it last week...this happened. Zombie Banshee!!!
It's officially fall...the first scarf of the season has been worn!!